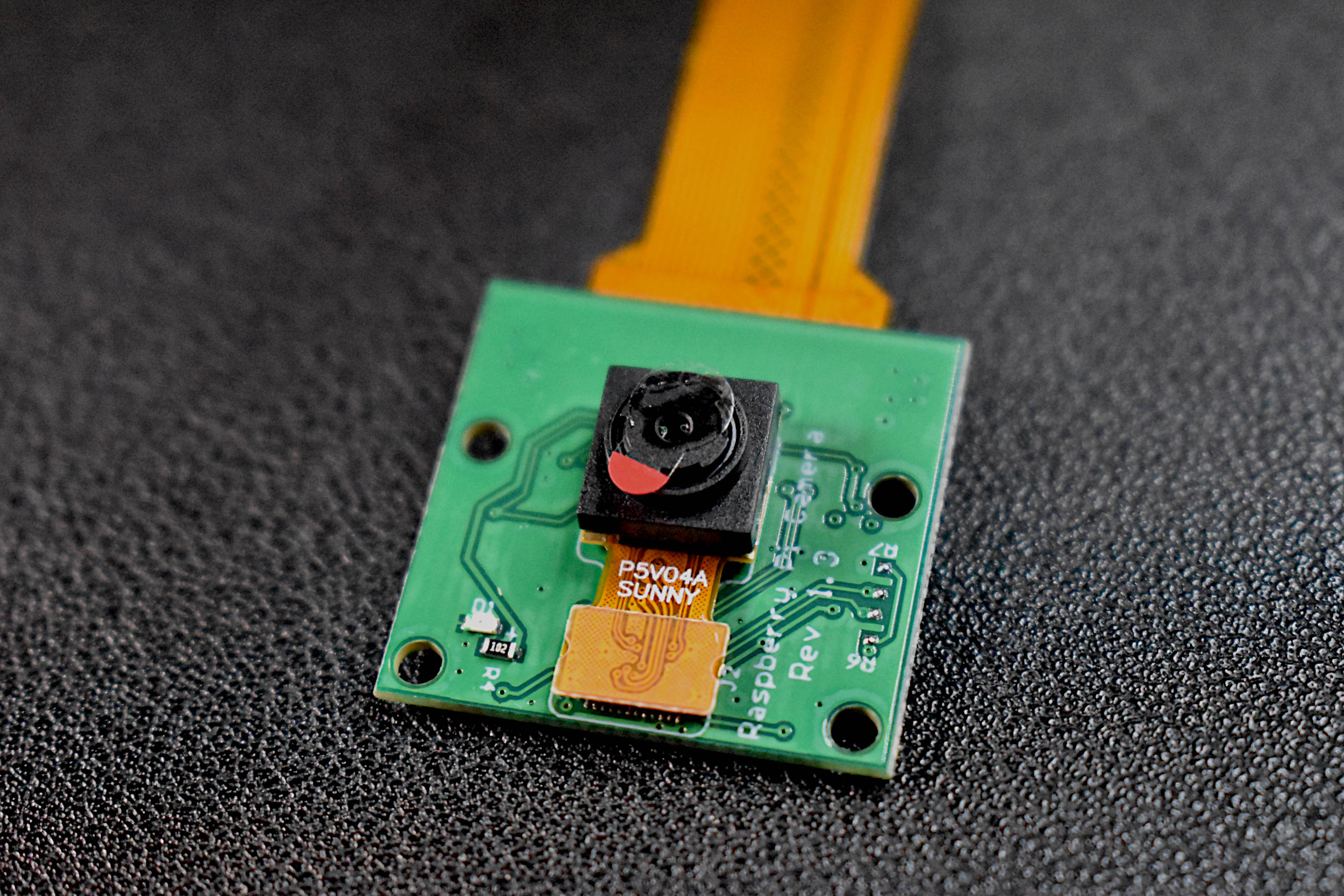 Raspberry Pi Camera V1.3
Included in the Package:
1x Raspberry Pi 5MP Camera

1x Ribbon Cable
NOTE: If a Raspberry Pi Zero is being used, select the RPi Zero from the dropdown menu below. If a longer cable is desired, select the standard cable with a longer length (only available for RPi 2,3,4; not Zero).
The Raspberry Pi camera is 5 megapixels in resolution and is fully compatible with Raspberry Pi 2B, 3, 3B, 3B+, and 4. It also works with the Zero and Zero W (with the correct ribbon cable). The picamera has a dedicated Python library that allows users to control the camera and take photos and record video. The library also allows users to control the white balance, shutter, and read each RGB pixel directly from the camera.
Some Features of the Picamera:
5MP Max photograph resolution (2592 x 1944 = 5,038,848 pixels)
Ribbon Cable that attaches directly to the Raspberry Pi

Pixel Size: 1.4 x 1.4 μm

Lens: f=3.6 mm, f/2.9

Viewing Angle: 54° x 41°

Max video resolution: 1080p @ 30fps

Max frame rate: 480p @ 90fps

Selectable video resolutions: 1080p @ 30fps, 720p @ 60fps, 480p @ 90fps

Sensor size: 3.67mm x 2.74mm (1/4" format)

Camera Module PCB dimensions: 25mm x 24mm (9mm thickness)
Documents on Python's picamera library can be found here.